American rapper and singer Pigeon John's 'Watch Me Move' was one of the hella catchy songs played on the new episode of DC's Stargirl this week — DC's Stargirl, Season 3, Episode 2, "Chapter Two: The Suspects".
The upbeat song was played as Cindy is experimenting on herself again.
Advertising
It continues playing as she drinks the potion she has concocted.
It was a fun song for that scene, especially as things may not work out for Cindy as well as 'Watch Me Move' seems to intimate they may at the time.
Pigeon John's 'Watch Me Move' is from the California-based rapper's 8th and most recent studio album Gotta Good Feelin'.
The album came out in 2020.
It is a track that sounds larger-than-live and, honestly, like it should be the theme song from one of the coolest hit TV shows of the last few years.
Advertising
Listen to Pigeon John's 'Watch Me Move' as heard on DC's Stargirl last night on his Gotta Good Feelin' album and in the video.
If you do, you will immediately hear what I mean.
Learn more about the rapper on his official website and, of course, hear more of his extremely cool music on Spotify.
RELATED: Chaka Khan's 'Like Sugar' was that cool funk song played on DC's Stargirl this week — Listen!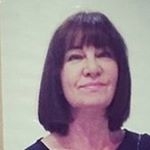 Latest posts by Michelle Topham
(see all)