One thing you can definitely say for sure, the Music Supervisor for Power Book II: Ghost certainly likes hip hop and rap, as can be evidenced by some of the superb hip hop/rap tracks played on the show so far.
Take Plies' 'Boss Friends' feat. DaBaby.
That track showed up on Power Book II: Ghost, Season 1, Episode 4, "The Prince" this week, and was played when Tariq and Brayden were planning their tutoring-plan-slash-drug-delivery-service targeting fellow students.
The track itself is pretty damned stellar as well.
I mean, sure, 'Boss Friends' has some strong language in its lyrics but, then again, what hip hop or rap track doesn't nowadays?
Plies' 'Boss Friends' collab with North Carolinian native and fellow rapper DaBaby was released in 2019 as a stand-alone single.
For me, though, Plies (aka Algernod Lanier Washington) is even more interesting than many rappers as he was a wide receiver on the American football team of the same university I graduated from — Miami University in Ohio, and the football team Miami Redskins.
Listen to NoLuv Nevo's 'Chase It' from Power Book II: Ghost, Season 1, Ep. 4, "The Prince"
Plies dropped out of school a couple of years in, however, as he obviously felt his music career was more where it was at than stuck in a classroom.
With his subsequent success in the hip hop world, he was obviously proven right.
Listen to Plies' 'Boss Friends' feat. DaBaby in the song's official music video, and stream the first four episodes of Power Book II: Ghost on Starz.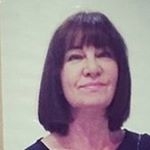 Latest posts by Michelle Topham
(see all)