One of the standouts of last night's episode of Snowpiercer on TNT — Snowpiercer, Season 2, Episode 4, "A Single Trade" — was Miss Audrey (Lena Hall's) performance of Portishead's 'Glory Box'.
It was incredible, and a real upbeat moment (for me, at least) in an otherwise quite depressing episode.
So much so, at the end of the episode, a card popped up urging anyone is feeling depressed or suicidal should contact the National Suicide Prevention Lifeline for help (1-800-273-8255).
As for Portishead's 'Glory Box', the original song is from the English experimental rock trip hop band's debut studio album Dummy, which was released back in August, 1994 via the Go! Beat and London record labels.
The song was the third single from the album, and came with a music video featuring the band's lead singer Beth Gibbons on a black and white TV set singing the track as various people working in an office watch.
The video ends with the office workers having gone to the club where Gibbons is performing and dancing as her voice fades out. (continue reading and listen to Portishead's 'Glory Box' after the promo for another song from the same episode of Snowpiercer...)
Listen to Klô Pelgag's 'La maison jaune' from Snowpiercer, Season 2, Episode 4, "A Single Trade"
Portishead's 'Glory Box' has also seen huge success with music supervisors of a number of TV series. The song has been licensed for play on shows like Ringer, American Horror Story, Lucifer, The Vice and CSI: Crime Scene Investigation.
It has also appeared on movies as diverse as Stealing Beauty, The Craft and Lord of War.
Listen to Portishead's 'Glory Box' in that official music video below, and on their album Dummy. The vocals are quite eerie, but it is such a beautiful song.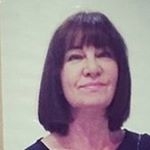 Latest posts by Michelle Topham
(see all)