I grew up in England with a childhood full of music from artists like Cat Stevens, The Bee Gees, Pink Floyd, Genesis, Supertramp and Queen. One of my favorite songs then, and still today, is the 1975 Queen hit and the band's most famous songs– 'Bohemian Rhapsody'. It was one of the songs I played on repeat for months when I was a teenager.
So, when I heard Queen's 'Bohemian Rhapsody' was one of the tracks on the Suicide Squad soundtrack, I was beyond thrilled. Come on, isn't that song just perfect for that movie?
Because listen to it. It has an amazing intro, but then it's a ballad, an opera, and it's hard rock. All together. All in one song. In other words, it's one of the weirdest songs ever recorded, because it doesn't seem to know what it wants to be. And, yet, it's phenomenally good.
To see what I mean, listen to Queen's 'Bohemian Rhapsody' in the band's official video below. Which, by the way, has over 263 million views and counting. That is how loved this song is. Still today.
The track is also included on Queen's The Platinum Collection, a compilation of the band's greatest hits, which you can pick up on all major digital music sites. If you like Queen, I'd recommend you do, as that is one amazing album.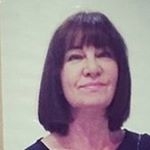 Latest posts by Michelle Topham
(see all)