There was more fabulous music played on the HBO drama series We Are Who We Are soundtrack this week with the use of Radiohead's 'House of Cards' on the latest episode of We Are Who We Are, Season 1, Episode 7.
The track was heard as Jonathan and Frasier are dancing at Jonathan's apartment.
Radiohead's 'House of Cards' is from the English alternative rock band's seventh studio album In Rainbows.
Released in late 2007, In Rainbows made music history by becoming the first album by a major artist to be initially sold as a pay-what-you-want download.
That act also earned the band criticism from both record labels and other artists, both of whom said it was a bad example to follow.
Not that it hurt the album or the band at all, as In Rainbows ultimately made it to the top of both the Billboard 200 chart and the UK Albums chart.
The album went on to win Radiohead two Grammy Awards, and to eventually be named on the lists of various critics as one of the best albums of the year/decade/all time.
'House of Cards' was the third single from the album, and was itself nominated for three Grammy Awards, including Best Music Video.
The music video released for Radiohead's 'House of Cards' , which was directed by James Frost (Phish, Elvis Costellow, OK Go), used a new technology that rendered faces, including that of lead singer Thom Yorke, over landscapes and party scenes.
Listen to Common's 'Come Close' feat. Mary J. Blige from We Are Who We Are, Season 1, Ep. 3
Listen to Radiohead's 'House of Cards' as featured on We Are Who We Are in that official music video. A video that currently has almost 45 million views on YouTube.
You can also hear the band's superb album In Rainbows in full in the Spotify player below that.
The coming-of-age drama We Are Who We Are is currently airing on HBO. The season finale releases on November 2nd.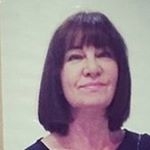 Latest posts by Michelle Topham
(see all)