The latest episode of the Fox country music drama series Monarch sure was populated with superb music on its soundtrack. Including country singer RaeLynn's 'Keep Up', which was played on Monarch, Season 1, Episode 4, "Not Our First Rodeo".
That track was played as we see Nicky (Anna Friel) looking for a new song, while Gigi (Beth Ditto) is searching for a new style.
RaeLynn's 'Keep Up' is from the singer's sophomore studio album Baytown, which was released in late 2021 on the Round Here record label.
It was the indie singer's first single for her new label, followed by her second release 'Small Town Prayer', and is a song about how country girls can kick ass even more than country boys.
While 'Keep Up' didn't chart, the song was popular with fans and is now one of several of RaeLynn's songs to be licensed for play on the soundtrack of a hit TV series.
RaeLynn herself came to prominence when she was a contestant on the The Voice back in 2012. A talent show she made a mark on, but was sadly eliminated in the quarterfinals.
Not that that stopped the singer creating a successful music career, as she went on to release several singles that appeared high on Billboard charts.
Listen to RaeLynn's 'Keep Up' from last night's Monarch on her Baytown album, and in the song's cute, fun and upbeat music video.
RELATED: Steve Earle's fabulous 'Copperhead Road' was one of the stellar tracks played on Monarch this week – Listen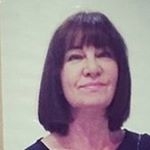 Latest posts by Michelle Topham
(see all)