Iconic American rock band Ram Jam's 'Black Betty' was one of the tracks on the soundtrack of the latest episode of the mini series The Stand last night — The Stand, Season 1, Episode 6, "The Vigil" (aired on January 21st, 2021).
The first episode of the series, I might add, that actually felt like it had tension and some danger. Before that it has felt very much like we're just coasting along with very little development — either of the story of the characters.
The song played as Tom is in Las Vegas and recognizes Julie walking through the basement where he is loading bodies. Julie is with some guys who look like they are carrying a bag with a body in it.
Ram Jam's 'Black Betty' is one of the few songs the New York-based rock band released that had massive success. It is also one of the songs that, even today, is still thought of as hugely representative when it comes to classic 1970s rock music.
Ram Jam's version of 'Black Betty' is not the song's first, however, although it is its most famous.
Listen to Apparat's 'Goodbye' (feat. Soap & Skin) from The Stand, Season 1, Episode 5
The original work song was released in the early 1930s, although there is some dispute as to who wrote it or even who recorded and released it first.
A field version of the song was first recorded in 1933, however, with an a cappella version featuring convict James "Iron Head" Baker and a group of other convicts.
Folk and blues singer Lead Belly released his own version of the song six years later.
Ram Jam's 'Black Betty' was recorded in 1977 and began hitting the charts all over the world, with a #3 spot in Australia, #4 in Belgium and the Netherlands, #7 in the UK and #14 on the U.S. Cash Box Top 100 chart.
Ram Jam themselves only performed as a full band for two years, before they disbanded in 1978.
Listen to Ram Jam's 'Black Betty' as heard on last night's The Stand in the band's official music video below.  You can also hear the song on the band's self-titled debut album below that.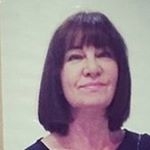 Latest posts by Michelle Topham
(see all)