American R&B singer songwriter and music producer Raphael Saadiq's 'Good Man' was featured on Power Book II: Ghost this week — Power Book II: Ghost, Season 1, Episode 3, "Play The Game".
The song was heard on the episode as we see Professor Reynolds having sex with his graduate student.
Raphael Saadiq's 'Good Man', which is very much a 1960s throwback but still damned cool, was released as a stand-alone single in 2011.
Saadiq himself is known as much for his producing skills as he is for his own music, as he has produced songs for such luminaries as John Legend, Whitney Houston, Stevie Wonder, Erykah Badu and Solange Knowles.
He has also released five solo albums of his own, with his latest album — Jimmy Lee — showing up on shelves in 2019. Much of his work, including Jimmy Lee, has been released to enormous critical acclaim.
Saadiq's 'Good Man' was nominated for a Grammy Award in the Best Traditional R&B Performance. He has also won a Grammy Award for his song 'Be Here', which won in the Best R&B Song category.
Listen to Elliot Moss's '99' from Power Book II: Ghost, Season 1, Ep. 2
'Good Man' also spawned a music video featuring Saadiq riding around in a classic car singing the song. while a second man (Chad Coleman) drives.
While he insists he is a 'good man', the driver is involved with illegal activities and is married to a woman (Yaya DaCosta) who is tired of what he is doing and so contemplates killing him.
She eventually fakes a domestic violence incident instead, which causes him to be arrested.
By the end of the video, he is back on the street and at the hotel where she works leaving her an envelope of money. The video ends with her looking at the envelope and sobbing.
Listen to Raphael Saadiqu's 'Good Man' as featured on Power Book II: Ghost in that music video below.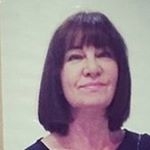 Latest posts by Michelle Topham
(see all)