Soul pop singer songwriter Remi Wolf's 'Guerilla' was played on the first episode of the new Netflix comedy series Boo, Bitch last night — Boo, Bitch, Season 1, Episode 1, "Life's a Bitch and Then You Die".
The song is the fourth single released from Wolf's debut studio album Juno, which came out on the Island Records label in October, 2019.
It was played on Boo, Bitch as Erika and Gia decide to make the last days of their high school experience epic.
The cool upbeat supremely-danceable song follows a girl who goes to a party and likes a guy she sees there.
The problem is, the guy isn't letting on whether he likes her or not:
Hiding my mind smoke away depression
Damn, that guy he keeping me guessin'
Bolo tie, why's he making impressions
Look like my exes (hey)
'Guerilla' also came with another of Wolf's now-trademark wildly colored music videos.
This time featuring the singer at a party surrounded by men, throwing brightly colored paint on herself, and finally in an elevator with the guy she likes.
And, as if having a song featured on Boo, Bitch isn't enough for the not-yet-as-well-known-as-she-should-be Remi Wolf, this week has been a damned good week for her overall, as her equally cool song 'Woo!' was also played on the soundtrack of the Hulu rom-com Maggie this week.
Listen to Remi Wolf's 'Guerilla' in the song's official music video, and on her Juno album below, and it's easy to hear why her music is now grabbing the attention of TV show music supervisors.
It's hella cool, and that girl can definitely sing.
Watch all 8 episodes of Boo, Bitch on Netflix now.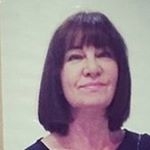 Latest posts by Michelle Topham
(see all)