Well, this was a fabulous addition to the latest episode of Euphoria this week — Riz Ortolani's 'Cannibal Holocaust', which showed up on Euphoria, Season 2, Episode 7, "The Theater and It's Double" as Cassie is watching the end of the play.
The gorgeous piece of music is the main theme to the 1980 Italian movie Cannibal Holocaust, and is a track I have probably not heard in over 30 years so, hell, was that a nice surprise.
When it first came out, though, the Ruggero Deodato directed movie was banned in a number of countries, including the United States due to its graphic violence and real-life killing of several animals for the filming.
It was un-banned in the U.S. in 1985 but, by that point, so many people knew about the deliberate killing of animals just to film a movie, it was not something my friends and I even considered watching.
Related: Bonnie Tyler's 'Holding Out for a Hero' was one of the fabulous tracks played on Euphoria during 'the play'
Weird at the time, as we were university students and into cult movies in a huge way, which Cannibal Holocaust most definitely was, and still is 40 years after its release.
I guess we just were not into the gratuitous slaughter of animals.
Something even Deodato, the film's director, has said he regrets doing in hindsight.
(Read the full story of Cannibal Holocaust and the controversy surrounding it, including the arrest of the director on 'murder charges' here. It really is a fascinating read).
But, even the unnecessary slaughter doesn't take away from the fact that Italian film composer Riz Ortolani's 'Cannibal Holocaust' is a stunning piece of music.
One of those pieces you imagine hearing on the day you die, as you find out what comes after.
Listen to Riz Ortolani's 'Cannibal Holocaust' as heard on Euphoria in the video, and on the cut from the film's soundtrack.
But, having had it on repeat for days now, I'll bet you can't just listen to it once.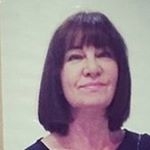 Latest posts by Michelle Topham
(see all)