It seems as though with every episode Lovecraft Country just gets better and better. Because, sure, ostensibly it is a supernatural horror series but, in reality, it is even more about racism in America and how terribly blacks have been treated for generations.
Even still , of course, today.
That's why, when Rob's 'Don't Kill Dub' was heard on last night's Lovecraft Country, Season 1, Episode 9, "Rewind 1921" in the scene during the Tulsa Race Massacre as Leti has to watch Hattie burn alive and then afterwards, it just made me cry.
Because, not only is that poem set to music a rallying cry to blacks, even today, it also reminds them the best revenge to every negative thing they experience is to not hate but, instead, to live life fully and well.
As one commenter said on the YouTube video for the song, "the hate towards us comes from, among many other things, our resilience and refusal to "stay in our place".
As the poem in 'Don't Kill Dub' explains, though, that hate should be used as fuel for the fire. A fire that fuels your life.
"CATCH YOUR FIRE…DON'T KILL
HOLD YOUR FIRE…DON'T KILL
LEARN YOUR FIRE…DON'T KILL
BE THE FIRE…DON'T KILL
Catch the fire and burn with eyes
that see our souls:
WALKING.
SINGING.
BUILDING.
LAUGHING.
LEARNING.
LOVING.
TEACHING.
BEING.
Hey.  Brother/Brotha.  Sister/Sista.
Here is my hand.
Catch the fire…and live.
live."
The poem itself is called "Catch the Fire," and was written by American poet and activist Sonia Sanchez. It was published in her 1995 poetry collection Wounded in the House of a Friend. (article cont. below)
Listen to Al Jolson's 'Avalon' from Lovecraft Country, Season 1, Episode 9, "Rewind 1921"
Listen to Rob's 'Don't Kill Dub' from Lovecraft Country, featuring Robert Frost Medal recipient Sonia Sanchez' poem in both the video and Spotify player below.
The powerful poem was put to music by French pop/rock musician and producer Robin Coudert, aka Rob, and was originally included on his 2001 album Don't Kill.
The just-gets-better-every-week series Lovecraft Country is currently airing on HBO.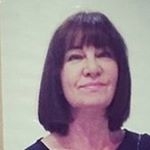 Latest posts by Michelle Topham
(see all)