The new season of the NBC drama series This Is Us is finally with us and, along with the always wonderful stories, we also get some superb music most of us would probably never have heard without it.
Take Roo Panes' 'My Sweet Refuge', a song that showed up on This Is Us on Tuesday night — This Is Us, Season 5, Episode 2, "Forty: Part Two". An episode that centers around Randall more than any other character.
It was the track that was played at the end of the episode as Randall and Beth are sitting on the sofa and Randall is telling her he is not having a breakdown. He is just sad about what is happening to their people.
It is a simple song with simple lyrics that carry a lovely, heartfelt message.
As for Roo Panes, he is an English folk singer songwriter who released his debut EP in 2012. Since then, has released four studio albums, a number of other EPs and a slew of singles.
His latest release was the 21-track Deluxe Edition of his album Quiet Man via CRC Music Group Ltd in 2019 . (article continued below…)
Listen to Ben Folds Five's 'Kate' from This Is Us, Season 4, Episode 13, "A Hell of a Week: Part Three"
Panes' 'My Sweet Refuge' is from his original third studio album Quiet Man, which was released the year before, and is then re-featured on the Deluxe Edition of the album.
The 32-year-old Panes plays 12-string acoustic guitar, has a degree in theology and also works as a sometime model. Yes, he is multi-talented, it seems.
Listen to Roo Panes' 'My Sweet Refuge' on his official music video for the track. The song is lovely.
The Deluxe version of his latest album is also listenable in the Spotify player below.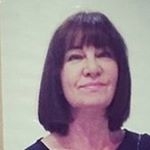 Latest posts by Michelle Topham
(see all)