The late American rock pop country singer songwriter Roy Orbison's 'Only the Lonely' was licensed for play on this week's episode of the crime thriller series The Blacklist — The Blacklist, Season 9, Episode 21, "Marvin Gerard (No. 80) Conclusion, Pt.1".
The song was played in the episode opening during the flashback of three years ago as Marvin is sitting in the car watching Liz and Red on the street.
It continues as we see Liz pointing a gun at Red, and then watches her get shot.
It continues as Red shoots the man who shot Liz, then rushes to her side.
Roy Orbison's 'Only the Lonely' was released in 1960, and became the first major hit for the singer.
The song catapulted to #2 on the Billboard Hot 100 chart, hit #1 in the United Kingdom, Australia and Ireland.
The song went on to remain on the UK charts for 24 weeks.
Nowadays, 'Only the Lonely' is known as one of Roy Orbison's signature songs.
Listen to Roy Orbison's 'Only the Lonely' as heard in that sad flashback on The Blacklist last night in the song's official black and white music video, and on the singer's 1961 album Roy Orbison Sings Lonely and Blue.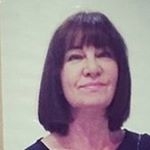 Latest posts by Michelle Topham
(see all)