American singer songwriter ROZES' 'Halfway There' was played on The Bold Type last night — The Bold Type, Season 4, Episode 11, "Leveling Up". The track was that upbeat, and powerful song played during the closing scene.
'Halfway There' is a stand-alone single that was released by ROZES back in 2019.
Interestingly too, although the Music Supervisor of The Bold Type noticed how powerful the song was and that it would make a superb addition to a TV drama, the general public obviously did not as the song weirdly did not chart when it was released.
No worries on that score for ROZES I would say though, as she will certainly have done well from licensing the song. Especially as the track has also been featured on Almost Family, SKAM Germany, American Idol, Love Island, and World of Dance.
ROZES also released a powerful 'Halfway There' official music video in which she plays the piano while a woman practices dancing in a studio and another goes through her boxing warmup.
A gorgeous gospel choir sings backing vocals.
The video ends with ROZES on stage at the piano with a group of women standing beside her.
The dancer and the boxer walk onto the stage and then it cuts to quick shots of other women — all to portray the idea that, if all we women keep pushing as much as we can, we are strong enough that we will eventually get wherever we want to go.
In other words, a superb song for The Bold Type soundtrack, full as that show is of incredibly strong women.
As for The Bold Type, the hit Freeform drama series is coming to the end of its fourth season and, while a fifth season has not yet been announced, it is highly likely it will be in the near future.
Now listen to ROZES' 'Halfway There' in that official music video and enjoy all that glorious pro-women sentiment. You can learn more about the singer on her website.
RELATED MUSIC: Selena Gomez' 'Dance Again' featured on The Bold Type — listen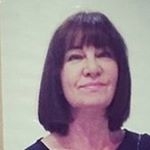 Latest posts by Michelle Topham
(see all)