Ruelle's 'Game of Survival' was played on the new episode of Batwoman yesterday — Batwoman, Season 3, Episode 2, "Loose Teeth".
The song was heard as Alice is released from prison and into Ryan's custody.
Ruelle's 'Game of Survival' was released in 2016 on her seven-track EP Madness.
The song has been incredibly successful for the American indie singer songwriter since its release, being licensed for play on popular TV series like Eyewitness, Quantico, 13 Reasons Why, The Circle and several others.
And, while Ruelle is not a household name for most people, at least yet, the Mississippi native has still managed to create an incredibly successful career for herself by bypassing the usual music industry.
Related: Ruelle's 'The World We Made' is a fabulous addition to the soundtrack of The Old Guard — Listen!
Instead of going for name-recognition and record sales, the 35-year-old singer went for creating music for TV and movies, and it has paid off in spades with her songs being licensed for hundreds of entertainment properties.
Listen to Ruelle's 'Game of Survival' from her album Madness, and in the video below. The song is beautiful, so no wonder so many Music Supervisors of hit shows have wanted to use it.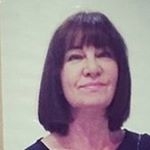 Latest posts by Michelle Topham
(see all)