It is not difficult to showcase a huge number of songs featured on the new Netflix film The Old Guard this week, as the soundtrack is so good.
Songs like electro pop singer songwriter Ruelle's 'The World We Made', the song that was played after Merrick's soldiers break into the church where the immortals are staying and kidnap Joe and Nicky.
Andy then kills them all before she, Nile and Booker head out to try to find where Merrick is holding their two friends.
Ruelle's 'The World We Made' is just one of the superb songs heard on The Old Guard soundtrack, which also features music from Blithe, M.I.A., Elle King, Marshmello and Phlottila.
The song was released in 2019 and is just one of an enormous number of songs Mississippi-native Ruelle has had featured on TV shows and movies in the last few years.
Just some of the projects her songs have been played on include Pretty Little Liars, Famous in Love, Charmed, Grey's Anatomy, The Resident, Reign, Killjoys, Arrow, Finding Carter, The Originals, God Friended Me and The Royals.
Her songs have even been chosen as the main theme song for three series — The Shannara Chronicles, Shadowhunters: The Mortal Instruments and Dynasties.
As for The Old Guard, it is the latest film starring Charlize Theron, who also co-produced the film and stars as the main protagonist 6,000-year-old Andromache the Scythian (Andy).
It was directed by Gina Prince-Bythewood (The Secret Life of Bees), who has always wanted to direct an action film and now she has.
The Old Guard is currently streaming on Netflix. If you watch it, and like it, be sure to give it a thumbs up as all the main cast members have said they want to do a sequel if viewers are interested. (I know I am!)
Listen to Ruelle's 'The World We Made' from The Old Guard soundtrack below. A song that added just the right feeling to that really quite violent scene.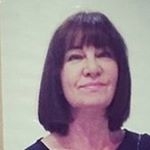 Latest posts by Michelle Topham
(see all)