Honestly, I did not enjoy the just-released mockumentary Death to 2020. It isn't funny, it's not particularly interesting, most of the wonderful cast chosen are not given good or humorous lines to say, it is loaded with stereotypes, and all of it falls flat.
Considering it was co-created by Charlie Brooker, the creator of the superb Black Mirror series, it is an enormous disappointment.
No wonder then Death to 2020 has such a low rating on Rotten Tomatoes, or why most critics and viewers think of it as a dumpster fire of a mockumentary.
There was, however, one saving grace.
The use of the hip hop duo Run The Jewels' 'Never Look Back' on the show's soundtrack.
Because I love that track.
A track about picking up habits from the people who raise you that you wish you hadn't, but also a persuasion to refuse to dwell on things from the past you don't like about yourself because of that.
Instead, move forward, live life, be grateful for what you learned along the way and, of course, 'Never Look Back'.
"You can't go forward, and you can't go backward
The past, the present, the future, all irrelevant
The only thing that matters is gratitude
Gratitude is everything, time is nothing"
Run the Jewels' 'Never Look Back' is from the duo's fourth studio album RTJ4. (continue reading below and listen to Run the Jewels 'Never Look Back' after the promo…)
Cyberpunk 2077 soundtrack features Grimes, Run the Jewels, Refused, Tina Guo and other cutting edge artists
Released in June this year via the Jewel Runners imprint of BMG Rights Management, RTJ4 is available to download for free from the duo's website (although they'd love you to donate to charity if you do! — in this case The Mass Defense Committee (MDC) of the National Lawyers Guild).
You can also buy it as a physical release via their website, and listen to the album on all streaming services.
Meanwhile, listen to Run the Jewels' 'Never Look Back' from Death to 2020 on both the album and in the video down below.
Death to 2020 is currently streaming on Netflix but, sad to say, I cannot recommend it.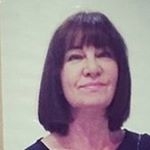 Latest posts by Michelle Topham
(see all)