One cool thing about watching The Rock's latest vehicle Young Rock are the cool 70s and 80s songs consistently showing up on its soundtrack.
Songs like American hip hop group Salt-N-Pepa's 'Push It', which appeared on last night's episode of the popular sitcom — Young Rock, Season 3, Episode 2, "Rocky Sucks" — during the scene where everyone is dancing at Dwayne and Dany's wedding.
And interestingly, Salt-N-Pepa's 'Push It' wasn't a particularly big hit when it was first released as the B-side of 12″ single 'Tramp', which was released in 1987.
But, after the single was released as a 7″ single with a "Mixx-It" remix of 'Push It', the song was picked up by radio stations across the United States.
This was the song that catapulted Salt-N-Pepa to national fame, with the song hitting #19 on the Billboard Hot 100 and then hitting the UK Singles chart at #41.
But, once they were invited to perform at Nelson Mandela's 70th birthday party, 'Push It' took off again re-entering the UK charts again — this time hitting the #2 spot, and ultimately hitting charts in 16 countries.
In the 30-plus years since Salt-N-Pepa's 'Push It' was released, the ridiculously catchy has been named to several music critics' 'Best Songs of…' lists, and has also been certified Platinum.
Listen to Salt-N-Pepa's 'Push It' as heard on last night's Young Rock on the band's nine-track Hot, Cool & Vicious album, and in the song's official music video.
A video that has almost 160 million views, with much of that to do not only with the utterly addictive track, but because the group's live stage performance is so darned good.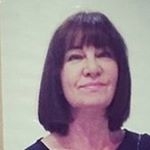 Latest posts by Michelle Topham
(see all)