The new American crime drama The Irrational has been airing on NBC for a few weeks and, while I would not say it is my personal favorite when it comes to cast or plot, the show's music supervisors do pick some decent music for each episode's soundtrack.
Songs like Seal's 'Luck Be a Lady', a personal favorite, and one that was played on The Irrational, Season 1, Episode 5, "Lucky Charms".
Advertising
In that song's case, as Alec and Kylie and the rest of the team are arriving in Vegas.
Is 'Luck Be a Lady' a Seal orginal?
The track was the lead single from Seal's tenth studio album Standards, which was released in November, 2017 on Decca Records.
It is an album of covers of pop and jazz classics so, no, 'Luck Be a Lady' isn't a Seal original.
In fact, the song was originally performed in the now-iconic film Guys and Dolls way back in 1955, and was originally sung by actor Marlon Brando.
The gorgeously sexy track has since gone on to be performed by a slew of high-profile singers including Barbra Streisand, and Jack Jones although, arguably, Frank Sinatra's recording of the song is probably the one that is most well-known.
Advertising
I know Sinatra's face is the one that pops into my head every time I hear the song.
Seal's version of 'Luck Be a Lady' is pretty damned cool, though, with the British soul singer proving he can not only adapt his beautiful voice to any song, but can then convey the emotions the lyricist and composer intended.
Listen to Seal's 'Luck Be a Lady' as heard on The Irrational this week in the song's music video.
It is an elegant black and white music video comprising nothing more than the singer performing the song in an empty studio. A video that is powerful in its simplicity.
You can also hear the track on Seal's Standards album via Spotify as well.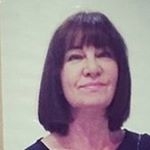 Latest posts by Michelle Topham
(see all)