American alternative pop rock band Ships Have Sailed's 'Silence' was that song playing on Grey's Anatomy last night as Meredith is outside Nick's hotel room pushing a letter under his door.
The track continues playing as Nick opens his door and asks her what the letter is about, and as Meredith is telling him she was "tired, scared and overwhelmed".
The song is still playing as Nick tells Meredith he should never have let her walk away and that he wants to spend his life with her, and the pair then kiss.
Ships Have Sailed's 'Silence' was officially self-released yesterday as the indie band's latest single.
The track is one of several singles the Los Angeles-based pop band has released since the band's founding in 213, along with a couple of EPs and a full-length studio album.
Since 2015, Ships Have Sailed has been a two-member band comprising lead singer and guitarist Will Carpenter and drummer Art Andranikyan.
Proof positive two people can produce just as emotionally lovely songs as can an entire band, eh?
As for Ships Have Sailed's lovely 'Silence', it was written by Will Carpenter and Daniel J Hange, with Carpenter saying this about it in the track's lyric video notes:
This song is a special one to me for several reasons. It came from a place of chaos and the need to find a place of peace where the most difficult of emotions could sit out in the open and finally be processed.

It wove itself from my heart, found a home in my world, and now it's yours.
Listen to Ships Have Sailed's 'Silence' as heard in that emotional Grey's Anatomy scene between Nick and Meredith last night on the Spotify player, and on the song's official lyric video.
And learn more about the band via their official website.
Season 19 of Grey's Anatomy is now officially over but, no worries for fans, as Season 20 has already been confirmed although, for the first time in its history, the new season will not feature Ellen Pompeo as Meredith.
RELATED: Wilder Woods' 'Be Yourself' was that song playing during the intro of last night's Grey's Anatomy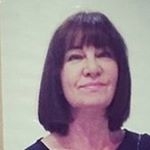 Latest posts by Michelle Topham
(see all)