When you heard Shirley Ellis's 'The Clapping Song' playing on the new episode of MacGyver last night — MacGyver, Season 5, Episode 7, "Golden Lancehead + Venom + Pole Vault + Blood + Baggage" — chances are you had no idea who actually sang it.
Even as a music journalist, I have to admit I wasn't sure myself, as I had the British pop band The Belle Stars' version in my head. But that one was released much later.
Advertising
As it turns out 'The Clapping Song' was written by Lincoln Chase, and then originally recorded and released by American soul singer Shirley Ellis way back in 1965.
The song was the follow up to a similarly themed song — 'The Name Game' — Ellis had released the year before. A song that was also an enormous hit for the soul singer.
'The Clapping Song' eventually became Shirley Ellis's biggest hit, making it to #8 on the U.S. Singles chart and #6 in the United Kingdom. It was also certified Gold.
(listen to 'The Clapping Song' after the promo for music from a previous MacGyver episode…)
Listen to Johnny Cash's 'I Still Miss Someone' from MacGyver, Season 5, Ep. 5, "Jack…"
Advertising
After Shirley Ellis's version of 'The Clapping Song' became so popular, an enormous number of other artists released their versions of the song. These include Lil' Kim, Pia Zadora, Spanish pop duo Baccara, and Icona Pop.
Shirley Ellis's original version of 'The Clapping Song' has also shown up in movies as diverse as the 2018 film Private Life and last year's All Together Now.
Listen to Shirley Ellis's 'The Clapping Song' as heard on last night's MacGyver in the video below. It is a fun, upbeat and absolutely addictive song.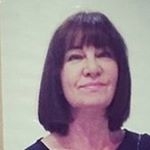 Latest posts by Michelle Topham
(see all)