The Dutch rock band Shocking Blue's 'Venus' was the biggest standout song on the Netflix drama series The Queen's Gambit soundtrack and for modern audiences, of course, probably the most recognizable.
The track was played on The Queen's Gambit, Season 1, Episode 6, "Adjournment" as we see Beth dancing and singing to the song in her house.
Shocking Blue's 'Venus' was originally released in 1969 and almost immediately hit the #1 spot in nine countries — Australia, Belgium, Canada, France, New Zealand, South Africa, Spain, Switzerland and the United States.
The song was so popular in the United States, it made it to the top spot on three separate charts, including the Billboard Hot 100 chart.
The track was eventually certified Gold in the U.S.
'Venus' was also re-released in 1989 on the reissue of the band's 1969 album At Home. (article continues below…)
Listen to Alexandre Tharaud's 'Gnossienne No 1' by Erik Satie from The Queen's Gambit, Season 1, Ep. 2
And, while the song was an enormous hit for Shocking Blue in the 60s, most people nowadays probably know the song better due to it being recorded as an upbeat dance number by the British girl group Bananarama in 1986.
The Bananarama version of 'Venus' also shot to the top of the charts, this time in six countries, and into the Top 10 in 10 other countries. Their version was certified Platinum in Canada.
Listen to Shocking Blue's 'Venus' as featured on The Queen's Gambit in the band's original music video for the song.
Shocking Blue themselves had a couple of other hits in the late 1960s but then, sadly, disbanded in the early 1970s.
The Queen's Gambit starring Anya Taylor-Joy is currently streaming on Netflix.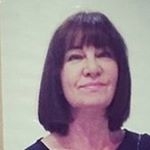 Latest posts by Michelle Topham
(see all)