While the HBO Max mini-series The Flight Attendant isn't the most well-written series on TV, it is certainly entertaining. It also comes with decent music that, as a music journalist, does make my experience watching the show even better.
This is particularly true when songs I like, but haven't thought about for a while, suddenly pop up.
Songs like Sia's 'Angel by the Wings', which was featured on the finale of The Flight Attendant last night — The Flight Attendant, Season 1, Episode 8, "Arrivals and Departures".
An episode that, let's face it, was quite ridiculously contrived in its conclusion. Then again, wasn't the entire series?
But, back to Sia's 'Angel by the Wings', which first appeared on the Otto Bell documentary film The Eagle Huntress back in 2016. A film Sia wrote the song for, and a track that was described by Otto Bell at the time as "a beautiful girl power anthem".
Then again, it is Sia, and she is known for her massive girl power anthems. Songs that we women, who are often put down or who put ourselves down, could definitely do with more of it seems. (continue reading and listen to Sia's 'Angel by the Wings' after the promo…)
Listen to FOXTROTT's 'Shaky Hands' from The Flight Attendant, Season 1, Episode 4, "Conspiracy Theories"
'Angel by the Wings' begins soft, slow and sad with Sia's plaintive voice singing "Old soul, your wounds they show/I know, you have never felt so low/But hold on, head up, be strong/Oh, hold on/Hold on until you hear them come/Here they come oh".
As it continues it gets bigger, louder, more uplifting and with Sia ultimately persuading over and over "You can do anything".
A simplistic song and message, of course, but still quite lovely.
Listen to Sia's 'Angel by the Wings' as heard on last night's The Flight Attendant below.
The Flight Attendant stars Kaley Cuoco, Michiel Huisman, Zosia Mamet, T.R. Knight, Rosie Perez and Michelle Gomez. The series is currently streaming on HBO Max.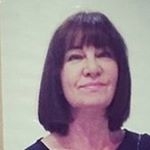 Latest posts by Michelle Topham
(see all)