Sinéad O'Connor's haunting 'Lullaby for Cain' was played at the end of Peaky Blinders this week — Peaky Blinders, Season 6, Episode 9, "Sapphire".
The song was the second heart-breaking O'Connor song to be played on the episode, with both being used to play over two of the episode's most devastating scenes.
Sinéad O'Connor's 'Lullaby for Cain' was heard on the episode as Tommy collapses after having to the camp and wreaking his revenge on the Barwell family.
The song itself was originally written for the 1999 movie The Talented Mr. Ripley, and tells the story of Cain and Abel sung from Eve the mother's perspective.
Listen to Sinéad O'Connor's 'Lullaby for Cain' from last night's incredibly sad episode of Peaky Blinders on the soundtrack for the film, and in the video.
You will also find more songs from the Peaky Blinders soundtrack on Leo Sigh.
Related: Sinéad O'Connor's 'In This Heart' was that sad song playing during Ruby's funeral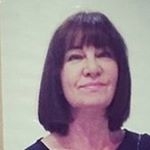 Latest posts by Michelle Topham
(see all)