Sleeping at Last's 'Breathe Again' is another heart-breaker
Personally, I think Illinois-based singer songwriter Sleeping at Last should just take his desk over to the Grey's Anatomy set and move in.
After all, he has had so many of his songs featured on the medical drama series, he might as well have his own office space.
The latest song to show up on the show is Sleeping at Last's 'Breathe Again', which was featured on last night's Grey's Anatomy season finale — Season 15, Episode 25, "Jump Into The Fog".
The song, of course, is a cover of the original release from Sara Bareilles.
It is also a song that was just released this month, and is another gorgeous heart-string tugger from the popular indie singer. Particularly with its use of that stunning cello played by cellist Sharon Mulfinger Gerber.
Other songs the Grey's Anatomy Music Supervisor has obviously loved so much they have been given featured spots include Atlas:Eight, 'When It Don't Come Easy', the stunning 'Taste', his cover of the classic George and Ira Gershwin song 'Someone To Watch Over Me', his cover of Lissie's 'Everywhere I Go', 'Atlas: Three', 'Atlas: Heart', 'You Wouldn't Like Me', 'Faith', 'Touch', 'As Long As You Love Me' and 'Anger'.
Who is Sleeping at Last?
Sleeping at Last is Illinois native Ryan O'Neal, who originally began his professional music career as part of a trio of the same name with his brother Chad as the drummer and bassist Dan Perdue.
The trio spent nine years creating music together, releasing four albums before they went their separate ways.
After the break up, Ryan O'Neal decided to continue on with a solo career, and to keep the band's name for his own solo music project.
Since then, of course, he has carved out a very successful career for himself releasing a massive number of singles and EPs on the Asteroid B-612 record label, and providing a helluva lot of music for TV shows from Grey's Anatomy to The Vampire Diaries.
As for Sleeping at Last's 'Breathe Again' from Grey's Anatomy, you can listen to that in the video below and in the Spotify widget below that. And, while you are at Spotify, check out the rest of his enormous library of music.
Because every single song is just as gorgeous as this one.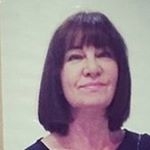 Latest posts by Michelle Topham
(see all)