The British singer songwriter Sophie B. Hawkins' 'As I Lay Me Down' was one of six superb songs featured on the first episode of the iconic teen drama Dawson's Creek.
A drama series that will begin streaming in its entirety on Netflix beginning November 1st.
Advertising
The song was heard on Dawson's Creek, Season 1, Episode 1, "Pilot" as Dawson is walking towards his house carrying videos when he sees Jen sitting on the dock by herself.
He walks onto the dock, sits down beside Jen and asks how her grandfather is doing. The song continues playing as Jen and Dawson look at the videos he rented and talk about his burgeoning movie career.
Sophie B. Hawkins' 'As I Lay Me Down' was the third single release from her second album Whaler. Released in 1994 via Columbia Records, the song was a big hit for Hawkins and, 20 years later, still remains one of her most successful songs.
Advertising
The track made it to #6 on the Billboard Hot 100 chart, and to the top spot on Billboard's Adult Contemporary and Adult Top 40 charts.
The track eventually charted high in nine countries, including the UK, Germany, Australia, Canada and Iceland.
Since its release, along with its feature on the pilot of Dawson's Creek, 'As I Lay Me Down' has also been licensed for the soundtracks of TV shows like Party of Five, Cold Case and Communit, and the movie Now and Then. (article continues below...)
Listen to BoDeans 'Hey Pretty Girl' from Dawson's Creek, Season 1, Episode 1, "Pilot"
As for Dawson's Creek, the teen drama was a massive success upon its release in 1998. The series was filmed in Wilmington, North Carolina with 128 episodes over six seasons eventually being released.
The show also launched the careers of all four of its main stars — Katie Holmes, James Van Der Beek, Joshua Jackson and Michelle Williams — all of whom went on to have high-level careers when the series ended.
Listen to Sophie B. Hawkins' 'As I Lay Me Down' from Dawson's Creek, and get yourself all fired up to either relive memories, or watch this superb series for the first time when it releases on Netflix next week.
Because 22 years after its release, this teen drama is still one of the best ever released.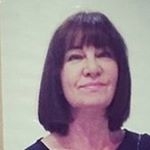 Latest posts by Michelle Topham
(see all)