Indie rock band Soundgarden's 'Black Hole Sun' was one of the cool rock songs played on the new season of Roswell, New Mexico last night — Roswell, New Mexico, Season 4, Episode 1, "Steal My Sunshine".
The song was played during the end montage of the episode.
Soundgarden's 'Black Hole Sun' came out in 1994 on the band's fourth studio album Superunknown, which was released on the A&M record label.
It was also the third single from the album.
Twenty seven years after its release, 'Black Hole Sun' is still the band's most recognized song and its most popular.
Not surprising then that, upon release, the cool grunge, psychedelic rock song was a huge hit on music charts all over the world.
'Black Hole Sun' charted at #1 on the Billboard Mainstream Rock chart in the United States, as well as high on three other American charts.
It also hit #1 in Iceland, and charted high up in 14 other countries.
RELATED: Soundgarden's 'Black Hole Sun' played on The Blacklist — Listen
The track was also a song that was said to be highly influenced by The Beatles. Something you can hear in the drums, guitar and the melody.
Listen to Soundgarden's 'Black Hole Sun' as heard on last night's Roswell, New Mexico in the track's official music video, and on the band's Superunknown album.
The album also features the fabulous 'Spoonman', 'The Day I Tried to Live' and 'Fell on Black Days'. Listen to it in its entirety, as the whole thing is pretty much a classic at this point.
You'll find many more songs from Roswell, New Mexico on Leo Sigh.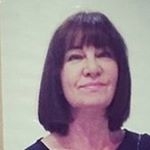 Latest posts by Michelle Topham
(see all)