Mega-stars British all-female pop group the Spice Girls' '2 Become 1' showed up on the latest season of The Flight Attendant this week — The Flight Attendant, Season 2, Episode 1, "Seeing Double".
The mellow pop song was played as Megan calls Cassie.
The Spice Girls' '2 Become 1' was the third single released from the group's self-titled debut studio album, which came out in 1996 via the Virgin Records label.
Along with other singles from the album, '2 Become 1' became an enormous financial success for the group, charting in 23 countries, making it onto six separate charts in the U.S., and hitting #1 in the UK (on two charts), Scotland, Ireland and Spain.
It even sat for three weeks at #1 on the UK Singles chart.
RELATED: Lizzo's 'Like a Girl' was that cool song playing on the first episode of the new season of The Flight Attendant — Listen!
'2 Become 1' also has an music video that shows the Spice Girls in Times Square.
The thing is, that 'Times Square' was actually footage that was played via a green screen, with the entire video being filmed in the UK instead.
Not that that bothered fans at all, as the video was played continually on VH1 and MTV helping catapult the song onto the charts, and currently has more than 60 million views on YouTube alone.
Listen to the Spice Girls' '2 Become 1' as heard on The Flight Attendant in the song's music video, and on their first album.
As for the Spice Girls, the girls got together in 1994, stayed together for the next couple of decades with several break ups, then got back together in 2018 and are still currently together.
Just like this track, their music tends to be upbeat and catchy.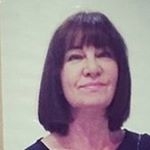 Latest posts by Michelle Topham
(see all)