Listen to Spoon's 'Hot Thoughts' from 'Catfish: The TV Show'
American indie rock band Spoon's song 'Hot Thoughts' was featured onMTV's 'Catfish: The TV Show' this week — Season 6, Episode 20, "Jose & Jay".
The track was played at the beginning of the episode when Max and Nev are reading Jasmine's email about her Internet friend Jose. (And yes, 'Catfish' is a truly trashy show and not remotely authentic, but they do occasionally showcase good music — Spoon's 'Hot Thoughts' is one of those).
Spoon's 'Hot Thoughts' is the title track from the band's ninth studio album, which was released back in March this year on Matador Records and to critical raves.
The song was also the lead single from the album. Oh, and yes, both Hot Thoughts the album and the single are brilliant. Easily, Spoon's best music yet.
Meanwhile, the band is currently on their Hot Thoughts concert tour, with a slew of dates around the United States and then on into Europe. They added five more U.S. dates recently. Tomorrow, they will be performing at Musicfest NW in Portland.
You can check out all of their upcoming concert dates on Spoon's website.
And, of course, listen to Spoon's trippy  'Hot Thoughts' from 'Catfish' in the video below.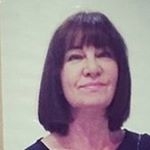 Latest posts by Michelle Topham
(see all)