The iconic American singer songwriter Stevie Nicks' 'Edge of Seventeen' (Remastered) is one of the tracks playing on the soundtrack of the new series of the Netflix drama The Crown this week — The Crown, Season 4, Episode 3, "Fairytale".
The song that was played at the end of the episode over the end credits.
An episode that is nightmarish in many respects, and showed us for once and for all what Diana had really let herself in for when she agreed to marry Charles. A 'fairytale' that could not be further from that truth.
Stevie Nicks 'Edge of Seventeen' was originally released in 1981 on the singer's solo debut studio album Bella Donna. The song went on to become Nicks' most recognized song, and known for its unusual guitar riff.
It was a hit in both the United States and Canada. (continues below…)
Listen to Frank Sinatra's 'Just One of Those Things' — The Crown Season 3, Episode 1
Nicks wrote the song in memory of her uncle and of John Lennon, both of whom had died during the same December week.
'Edge of Seventeen' (Remastered) appeared on Nicks' remastered version of Bella Donna, which was released via Rhino Entertainment/Warner Music Group in 2016.
A 2019 re-mastered version appeared on her 2019 album Stand Back.
Listen to Stevie Nicks' 'Edge of Seventeen' (Remastered) as featured on the new season of The Crown in the official audio video below and on her album Stand Back below that.
Season 4 of The Crown (along with the first three seasons) is currently streaming on Netflix.
It stars Olivia Coleman as Queen Elizabeth, Tobias Menzies as Prince Philip, Helena Bonham Carter as Princess Margaret, Erin Doherty as Princess Anne, Emma Corrin as Diana and Josh O'Connor as Charles.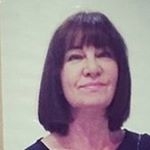 Latest posts by Michelle Topham
(see all)