American soul, pop, reggae band Surfaces' 'Wave of You' was heard on A Million Little Things last night — A Million Little Things, Season 4, Episode 3, "Game Night" — which aired on October 6th, 2021.
The song was played as Theo gets over his embarrassment, and tells Kiara he has a crush on her.
Surfaces' 'Wave of You' is the lead single from the band's 20-track fourth studio album Pacifico, which was released in June, 2021 via the Caroline and TenThousand Projects record labels.
The song has a lovely summer feel to it.
Surfaces, by the way, comprises vocalists/guitarists Forrest Frank and Colin Padalecki. The band/duo was founded in 2017 in College Station, Texas, and released their first album at the end of that year.
Related: That gorgeous music that played on last night's A Million Little Things was  Stéphane Blet's 'Gnossienne: No. 1, Lent'
They had almost immediate success, with tens of millions of plays on Spotify of their first album, followed by a second album that spawned 'Sunday Best' — a song that became a worldwide hit single after its massive use on TikTok.
Listen to one of their latest releases, Surfaces' 'Wave of You' as played on A Million Little Things, on their latest album down below, as well as in the video.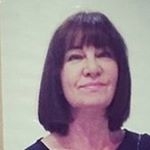 Latest posts by Michelle Topham
(see all)