There was an utterly lovely song played on the second season of Virgin River this week.
That song was Sweet Talk Radio's 'I'm Here', and it was heard on Virgin River, Season 2, Episode 7, "Breaking Point" as Mel delivers Anne's baby, and as everyone in the room looks relieved that everything turned out well.
If you are a fan of another popular Netflix series from last year — Alexa & Katie — you will have also probably heard this beautiful song on that.
Sweet Talk Radio's 'I'm Here' is the lead single from the duo's third studio album Horology, which was released in 2018 via the couple's own record label TwoPop Music.
Indie folk pop duo Sweet Talk Radio, aka husband and wife duo Kathrin Shorr & Tim Burlingame, have released three albums, several singles and have had their music licensed for a number of hit TV series in the years since they first met.
Some of these include Haven (many songs), Chasing Life, Wonderland, Teen Mom 2, Heartland and Private Eyes. The duo has also composed the music for a daytime talk show. (continue reading and listen to Sweet Talk Radio's 'I'm Here' below…)
Listen to Keane's 'Thread' from Virgin River, Season 2, Episode 6, "Out of the Past" — heart-breaking
Sweet Talk Radio's 'I'm Here' is particularly lovely though, due to its gorgeous harmonies and beautiful melody, but also its simple yet emotional lyrics:
I know you've been drifting lately

It's like you're an island and I've got no boat

It's like you think you have to go it alone

But you don't.
You can listen to 'I'm Here' as heard on Virgin River in both the video and the Spotify player.
The Netflix original series Virgin River is available worldwide on the streaming service.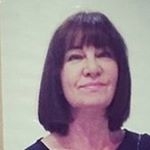 Latest posts by Michelle Topham
(see all)