Seattle-based singer songwriter SYML's 'Girl' was played on the Canadian comedy drama series Private Eyes soundtrack last night — Private Eyes, Season 4, Episode 1, "Family Plot".
The track was played over the montage at the end of the episode.
SYML's gorgeously dreamy 'Girl' was released in 2019 and is a track from his self-titled debut studio album, which hit digital music platforms and store shelves via the Nettwerk Music Group record label.
SYML, aka Brian Fennell, wrote the song about his young daughter Josephine who, while still just a toddler, was diagnosed with a medical condition that caused her skull to fuse too early. The condition could have limited the development of her brain and caused her substantial problems in later life.
As SYML told Paste magazine, however, his daughter's condition was caught early enough so that the right treatment could be given. (article continues below…)
SYML's 'The War' featured on 'Killjoys' series 3 finale — moody and introspective
As he explained in the notes of the song's YouTube music video when he thinks about how young his daughter is and how she has dealt with the things that have happened to her:
As many of you may already know, this song holds a special place for me. What my daughter has been through in the past year has astonished us all. At such a young age, she's already shown incredible strength of heart and spirit. With the video for this song, I wanted to capture what it is to be a kid. Young lives are filled with curiosity, tenderness, risk, joy, and sadness. I know it's easy to look back in our childhood and remember it as "simple", but I think it's far from it.
The singer told Paste he wrote the song as therapy for himself and his family, and as a letter to his young daughter later in life to show her what a "badass" she was at such a young age.
Listen to SYML's 'Girl' as featured on last night's Private Eyes in the song's music video. You can also hear it, along with every other track, on SYML's debut studio album below that.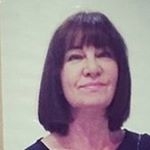 Latest posts by Michelle Topham
(see all)