With more and more Nettwerk Music artists showing up on hit TV series in recent years (man, that company must do amazing P.R. work — well, that, and they sign artists that are pretty much the bomb), I am not that surprised anymore to hear Nettwerk Music artists show up on popular TV shows.
It was surprising though to hear more than one Nettwerk Music artist's work featured on Grey's Anatomy last night.
One artist was Garrett Kato with his song 'One and Only'.
The other was indie pop singer songwriter SYML and another of his songs featured on the hit medical drama this week — SYML's 'The Dark', which showed up on Grey's Anatomy, Season 18, Episode 18, "Stronger than Hate".
SYML's 'The Dark' came out in 2020 as a single.
The song was then was re-released on his 2021 album Sacred Spaces after being recorded at St. Mark's Cathedral.
The song is about not allowing dark thoughts to destroy your life, but instead to use that time to illuminate your truth:
She taught me how to think out loud
To listen when there ain't no sound
To love myself through all the doubt
To sing and make my mother proud
Listen to SYML's 'The Dark' from last night's Grey's Anatomy on his Sacred Spaces album, and in the song's lyric video.
There is also a lovely live acoustic performance SYML gave of the song you should check out too.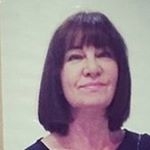 Latest posts by Michelle Topham
(see all)