Australian singer, songwriter and multi-instrumentalist Tame Impala's 'Feels Like We Only Go Backwards' was one of a slew of songs played on the soundtrack of The Imperfects this week — The Imperfects, Season 1, Episode 1, "Sarkov's Children".
The song was played as Tilda is at the bar.
'Feels Like We Only Go Backwards' is from Tame Impala's sophomore studio album Lonerism.
The album was released in October 2012 on the Modular record label.
It received massive critical acclaim, was nominated for a Grammy Award for Best Alternative Album, and went on to chart in 11 countries including the United States.
Tame Impala's 'Feels Like We Only Go Backwards' was the second single from Lonerism, and was eventually certified Platinum, Silver or Gold in Australia, the UK and the U.S.
It was also awarded Single of the Year at the West Australian Music Industry Awards.
The song itself is a cool psychedelic pop song, with a fun official music video featuring brightly-colored psychedelic graphics created by clay animation.
Listen to Tame Impala's 'Feels Like We Only Go Backwards' as heard on The Imperfects in that video, and on the Aussie artist's Lonerism album.
You can learn more about him on his official website.
Season 1 of The Imperfects started streaming on Netflix earlier today, with all 10 episodes now available to watch.
I have watched the first five episodes so far. The show is highly entertaining, with pretty decent special effects and a cool storyline. No, it isn't earth-shattering, but it's definitely fun.
RELATED: Olivia Rodrigo's 'Brutal' showed up on the first episode of The Imperfects, and it's all kinds of cool — Listen!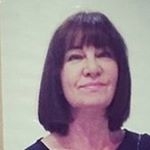 Latest posts by Michelle Topham
(see all)