The iconic rock band The Beach Boys 'God Only Knows' was that glorious song that played over the ending scenes of The Boys Season 2 finale last night — The Boys, Season 2, Episode 8, "What I Know".
It was heard as Butcher walks away from the car Ryan is sitting in, as M.M. goes to see his child, as Kimiko and Frenchie leave together, and as Homelander is standing on top of a building masturbating.
The song ends right before we learn it was Congressman Victoria Neuman who was the one exploding heads all season long.
Yep, that was a bit of a twist many viewers didn't see coming.
'God Only Knows' is from The Beach Boys 11th studio album Pet Sounds (that album with a cover that was obviously supposed to look 'wholesome' but ended up looking a bit odd and creepy!).
The song is known by many critics as being one of the "best songs ever composed", has appeared high up on a huge number of 'Best Ever...' lists and, to this day, is still known as the best song The Beach Boys ever released.
Interestingly, when it was released way back in 1966, however, it was the B-side of 'Wouldn't It Be Nice' in the United States, meaning the song did not immediately get the attention it eventually garnered. (Article cont. below…)
Listen to Peaches' 'Boys Wanna Be Her' from The Boys, Season 2 finale — it's magnificent
In Europe, however, 'God Only Knows' was released as the A-side of the single. That fact helped it reach the Top 10 in the Netherlands, Norway, the United Kingdom and even in Canada.
Other artists have also fallen head over heels in love with the song. The Bee Gees' Barry Gibb said he always felt the Bee Gees could never compete with that song, it was just so perfect.
Other musicians like Mandy Moore, Glen Campbell, Andy Williams, Michael Stipe, Taylor Swift and even David Bowie have released their own cover versions of the song.
Listen to The Beach Boys' 'God Only Knows' from The Boys Season 2 finale. Now didn't that just add the perfect atmosphere to those lovely last scenes?
Right before the hell we now is coming in season 3 was forewarned.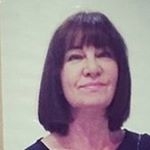 Latest posts by Michelle Topham
(see all)