New wave band The Cars 'Moving in Stereo' was one of a massive number of songs that showed up on the new season of the Netflix series Stranger Things this week — Stranger Things, Season 3, Episode 1, "Suzie Do You Copy?".
It was the very laid back, cool, new-wave sounding song that was playing as we see Billy arriving for his lifeguard shift, and all the women at the pool staring at him.
The Cars 'Moving in Stereo' was released in 1978 on the rock band's self-titled debut album. Interestingly, however, it was never released as a single. Even though the song is still one of the band's most well-known releases.
And, if Stranger Things is the first time you are hearing 'Moving in Stereo', but think it sounds familiar, that may be because you have seen the cult classic film Fast Times at Ridgemont High, and that famous scene where Brad (Judge Reinhold) is fantasizing about Linda (Phoebe Cates) taking off her bikini top.
If so, you have heard the instrumental version of the song, which was used to add the perfect mood to that iconic scene.
The song has also been released by a number of artists as a cover since its original, including Signal 12 and the stoner rock band Fu Manchu.
As for The Cars, they were founded in the late 1970s and remained together as an extremely successful band until 1988, when they broke up after their sixth album, Door to Door, was not able to find the success of their earlier work.
Various band members have attempted several reunions since then, but sadly nothing much has stuck for long.
Listen to The Cars 'Moving in Stereo' from Stranger Things, Season 3, Episode 1 in the video below. You can also hear their debut album in the Spotify widget below.
It was an enormous success for the band, ending up staying on the U.S. album chart for the better part of the next three years.
Related: Listen to Cutting Crew's '(I Just) Died in Your Arms Tonight' from Stranger Things, Season 3, Episode 1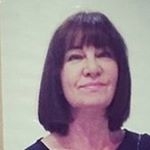 Latest posts by Michelle Topham
(see all)