Listen to The Cinematic Orchestra's 'To Build A Home' from 'Orange is the New Black'
If you have been watching the latest season of Orange is the New Black, you may have noticed The Cinematic Orchestra's gorgeous track 'To Build A Home', which was featured in the latest episode — Season 5, Episode 13, "Storm-y Weather".
It was played during the last scene of the episode, and then over the end credits.
You may also have heard the track before, as it has been featured in so many TV series — One Tree Hill, Top Gear, Teen Wolf, Criminal Minds and Grey's Anatomy, just to name a few — and, of course, fallen completely in love with it.
Because it is incredibly beautiful, with that gorgeous piano, strings and Canadian singer songwriter Patrick Watson's moving and almost shy falsetto vocals.
If you are not familiar with The Cinematic Orchestra, however, here is a little bit about them.
They are a British electronic group founded in 1999. They are signed to indie label Indie Tune, and are a live band that also often includes a turntabalist and music samples that they improvise to on stage. Which means every live Cinematic Orchestra concert you get to will be different than any other you have ever heard.
The Cinematic Orchestra's first album, Motion, released in 1999, brought them to the attention of so many people they were asked to perform at a Director's Guild Awards ceremony, and to write music for Dziga Vertov's classic 1929 Soviet Union silent filmMan with a Movie Camera, which they then performed live as the film was being shown.
When The Cinematic Orchestra's piano ballad 'To Build A Home' was released in 2007, it made such a splash, it has since been featured in a ridiculous number of films and TV shows since. The track is from their stunning third studio album Ma Fleur, and was the second single released from the album. (article continues below…)
Listen to Patrick Watson's 'Here Comes the River' from The Walking Dead: World Beyond, Season 1, Ep. 6
Listen to The Cinematic Orchestra's 'To Build A Home' in the video below. It is the group and Patrick Watson performing the song live at The Barbican in London, and is so astonishing the audience themselves seem a little lost in thought when the song finishes.
You can buy Ma Fleur, the album it is featured on, on various music sites. Patrick Watson's vocals are featured on several other songs on the album as well.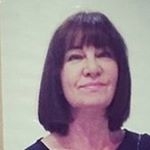 Latest posts by Michelle Topham
(see all)