One of my absolute favorite tracks of all time showed up on the new episode of the ABC sit-com Schooled last night — Schooled, Season 2, Episode 1, "Clueless" (aired on May 13th, 2020).
The song is The Cranberries' Dreams', and it was played during the last scenes of the episode as Toby plays laser tag and as CB and Lainey kiss.
The Cranberries' 'Dreams' was the debut single from the Irish indie rock band.
The song was first released in 1992 as a single and then appeared in March, 1993 on the band's debut studio album Everybody Else is Doing it, So Why Can't We?
'Dreams' was written by lead singer Dolores O'Riordan and lead guitarist Noel Hogan.
According to O'Riordan, the song was written about a first love — and about that feeling you feel for the first time when you suddenly realize the person you are in love with is even more important than yourself.
Sadly though, The Cranberries' 'Dreams' has a bitter sweet memory for me, and for many of the band's firm fans.
Bitter sweet as the phenomenally talented Cranberries' lead vocalist Dolores O'Riordan died in 2018 at the very young age of just 48 years old after drowning in a hotel bath due to alcohol intoxication.
And so now, every time I hear The Cranberries' 'Dreams', and Dolores' gorgeous Irish brogue and lilting high notes, I always think about Dolores and how so many of her dreams were cut short.
Listen to The Cranberries' 'Dreams' in both the band's official music video for the song below and in the lovely live performance in Paris way back in 1999 below that.
And then try to tell me that's not one of the most beautiful songs you have ever heard.
Related reading: The Cranberries' 'Zombie' still resonates like hell more than two decades after it was first released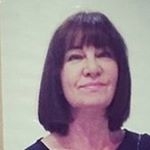 Latest posts by Michelle Topham
(see all)