American rock band The Doobie Brothers' 'What a Fool Believes' was played on the soundtrack of the Chris Hemsworth movie Spiderhead last weekend.
The movie was released on Netflix to poor reviews, but the film does feature a good soundtrack, including this awesome song from Supertramp.
While 'What a Fool Believes' has been recorded by a number of artists, the most famous and most recognized was released by The Doobie Brothers in early 1979.
The song was written by band member Michael McDonald and singer songwriter Kenny Loggins, and came out as the lead single from the band's 1978 album Minute by Minute.
It went on to hit the top spot on the Billboard Hot 100 chart, and to win three Grammy Awards including Best Song of the Year.
Interestingly too, Kenny Loggins released his own version of the song several months before The Doobie Brothers release. His version did not come out as a single, however, and did not gain the recognition of the song's later release.
The song itself speaks about a man and a woman meeting some time after their relationship ended. The man, thinking the relationship was more passionate and more meaningful than it was, believes he still has a chance with her. And so he makes a fool of himself.
The woman, on the other hand, was never as invested in the relationship and so was happy to have already moved on.
Listen to The Doobie Brothers' 'What a Fool Believes' from Spiderhead in the song's official music video, and on their Minute by Minute album .
Watch Spiderhead on Netflix.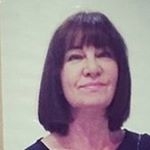 Latest posts by Michelle Topham
(see all)