The 1970s and 80s hits just keep on coming on the soundtrack of Dahmer – Monster: The Jeffrey Dahmer Story this month on Netflix, with The Jesus and Mary Chain's 'Head On' one of the cool tracks played on the crime drama — Monster: The Jeffrey Dahmer Story, Episode 5, "Silenced".
The song was heard at the record store as Tony is applying for a job.
The Jesus and Mary Chain's 'Head On' was released by the Scottish alternative indie pop band in late 1989 as the second single from Automatic, their third studio album.
It became another hit for the band, as it made it to #2 on the American Alternative Airplay chart, and on the UK Singles chart.
The band also released 'Head On' in a variety of formats, including one in which four singles were released — one each week for four weeks — with 'Head On' on the A side of each single, and a different The Jesus and Mary Chain song on the B side.
The fourth single came with a collectable storage box, thus making the different releases a worthwhile buy for serious fans of the band.
With that kind of cool marketing, it's no wonder the song did so well, eh?
Listen to The Jesus and Mary Chain's 'Head On' on the band's music video for the song.
A band that, by the way, looks incredibly young compared to the older, cool guys I remember them being when I played 'Head On' over and over again as a radio DJ with a popular British music show.
You can also hear the track on the band's Automatic album, which I recommend you listen to in full.
RELATED: Watch Jesus and Mary Chain's live performance of 'The Two of Us' on Stephen Colbert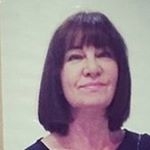 Latest posts by Michelle Topham
(see all)