The fourth season of the popular military drama SEAL Team started airing on CBS last night with a double-episode premiere and, as always, along with the high-drama and action came some rocking songs as well.
In particular, the country rock band The Marshall Tucker Band's 'Can't You See', which played on the first episode of the new series — SEAL Team, Season 4, Episode 1, "God of War" and again on the second "Forever War".
Advertising
The song was heard on the first episode as Jason gets the team together in a bar, and then talks to them about the past mistakes he has made, and again at the bar in the second episode.
The Marshall Tucker Band's 'Can't You See' is from the South Carolina band's self-titled debut studio album. It was written by their now-late lead guitarist Toy Caldwell.
Originally released in 1973, the track was the album's lead single and made it to #8 on the Billboard Bubbling Under Hot 100 Singles chart.
The band re-released the track four years later and, that time it made it onto the Billboard Hot 100 at #75. (continue reading and listen to The Marshall Tucker Band's 'Can't You See' below…).
Listen to Jake Houlsby's 'Howl' from Virgin River, Season 2, Episode 5, "Can't Let Go"
Advertising
Since then, the song has become one of The Marshall Tucker Band's most loved tracks not only by fans, but also by the music supervisors of an enormous number of hit TV shows and movies.
Because of that, 'Can't You See' has shown up on shows like Lethal Weapon, Fringe, Men of a Certain Age, Cold Case, My Name is Earl and One Tree Hill, and in the movies Blow and I, Tonya.
Listen to The Marshall Tucker Band's 'Can't You See' as featured on SEAL Team in the video and on their 9-track debut album below.
The fourth season of SEAL Team, starring David Boreanaz, Max Thieriot, Jessica Pare, Neil Brown Jr., Toni Trucks and A. J. Buckley is airing on CBS.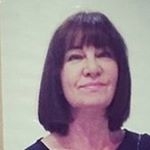 Latest posts by Michelle Topham
(see all)