Listen to The Mighty Mighty Bosstones' 'The Impression That I Get' from 'Everything Sucks!'
Listen to The Mighty Mighty Bosstones' 'The Impression That I Get'
The new Netflix series Everything Sucks! features some superb 1990s indie music on its soundtrack, including this classic song from the American ska punk band The Mighty Mighty Bosstones — 'The Impression That I Get'.
The track was the lead single from their 1997 studio album Let's Face It.
The song itself was played on Everything Sucks! during the opening scenes of the first episode of the series — Season 1, Episode 1, "Plutonium" — as students arrive at Boring High School, and as the teacher plays the morning announcements on the classroom TV.
And, while a fun song for the series opener,  if you know anything about The Mighty Mighty Bosstones you might think 'The Impression That I Get' was an odd choice for that scene and that series. Especially as the first episode of Everything Sucks! takes place on Friday, September 27th, 1996, and the song itself was not released until January 27th, 1997.
No worries, though it actually does make sense, as 'The Impression That I Get' first appeared on an album called Safe and Sound: A Benefit in Response to the Brookline Clinic Violence — a benefit album released a year before Let's Face It after two abortion clinic workers were murdered by a pro-life activist in Massachusetts.
Listen to The Mighty Mighty Bosstones' 'The Impression That I Get' in the official music video below.
Unsurprisingly, with its catchy beat and feel-good vibe, the song is still the biggest hit the band has ever had. It eventually got to the number 1 spot on both the Billboard Modern Rock Tracks chart and the Canadian RPM Alternative 30 chart, and become the song the band is the most known for even today.
 Related: Listen to Blues Traveler's 'Run-Around' from Everything Sucks! — the band's biggest hit and just one of the superb 1990s tracks from the new Netflix series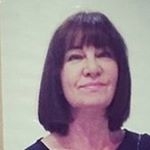 Latest posts by Michelle Topham
(see all)