The National's song 'Heavenfaced' showed up on the soundtrack of Midnight, Texas this week — Season 2, Episode 9, "Yasss, Queen" (December 28th, 2018) — the last part of the two-part season finale.
The song was played as Olivia tells Lem she isn't afraid of eternity anymore, Joe tells Manfred he must go to heaven to face God, and Fiji tells Bobo that she is pregnant.
The National's 'Heavenfaced' is from Trouble Will Find Me, the indie rock band's sixth studio album. Interestingly, however, even though it has become a popular song for the band, it was not released as one of the five singles from the album.
Trouble Will Find Me was released in 2013, it hit number 3 on the Billboard 200 chart, number 1 on the U.S. Indie Albums chart and on the Alternative Albums chart. The album also charted high in 17 other countries, including the UK, Austria, New Zealand, Australia, Belgium, Holland and Germany.
As for Midnight, Texas, it is based on the Charlaine Harris best-selling series of books.
Sadly, however, the NBC supernatural drama was canceled by the network just last week, so Season 2 will be its last.
Producing studio Universal Television, however, is now trying to sell it to other networks. In other words, let's hope it shows up on Netflix, as they have a great record of doing well with shows like this.
Listen to The National's 'Heavenfaced' from Midnight, Texas in the video below. You can hear the band's album Trouble Will Find Me in its entirety on Spotify.
Related: Listen to Edwin McCain's 'I'll Be' as played on Midnight, Texas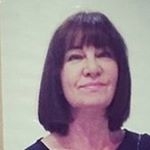 Latest posts by Michelle Topham
(see all)