The Ramones' 'Beat on the Brat' was played on the new CBS series True Lies this week — True Lies, Season 1, Episode 1.
The rock track was heard as Helen is driving around town at a high speed after dropping her kids off at their school, which made me laugh as I have driven crazy fast on highways for years while listening to 'Beat on the Brat'.
Advertising
'Beat on the Brat' was one of the tracks featured on the American punk rock band's self-titled debut studio album, which came out in 1976 on the Sire record label.
While the album was not initially a huge hit for the band, although music critics loved it, it has since gone on to become one of the most respected rock albums released in the last 50 years.
The Ramones' 'Beat on the Brat' was written by lead singer Joey Ramone after he saw a woman in an apartment building he lived in chasing after her badly behaved son with a baseball bat.
The Ramones themselves were active as a band from 1974 to 1996, when they broke up after various ongoing conflicts between the members.
After the breakup, three of the four original Ramones members sadly died before the age of 56, one of a drug overdose and two of cancer, with the fourth member Tommy Ramone, dying at the still-young age of 65 back in 2014 also from cancer.
Advertising
More than 25 years after The Ramones broke up, and almost a decade after the last original band member died, their music still has over five million listeners a month on Spotify alone.
Listen to The Ramones' 'Beat on the Brat' as heard on True Lies in the video, and on the remastered version of the rock band's debut album.
RELATED: The Ramones' 'California Sun' was featured on The X-Files, and it's still epic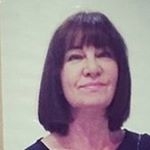 Latest posts by Michelle Topham
(see all)