Listen to The Rolling Stones 'Gimme Shelter' live as featured on The Vietnam War PBS series
There are so many wonderfully iconic songs featured on the soundtrack of the new Ken Burns and Lynn Novick series The Vietnam War, it is difficult to decide which to showcase on Leo Sigh.
The Rolling Stones' 'Gimme Shelter', though, is one of my favorites and is a song that really called out the illegality and horrors of the Vietnam War before many others followed.
'Gimme Shelter' was the first track from the Stones massively successful 1969 album Let It Bleed. The song was written by Mick Jagger and Keith Richards. Jagger later said about the song,
"Well, it's a very rough, very violent era. The Vietnam War. Violence on the screens, pillage and burning. And Vietnam was not war as we knew it in the conventional sense. The thing about Vietnam was that it wasn't like World War II, and it wasn't like Korea, and it wasn't like the Gulf War. It was a real nasty war, and people didn't like it. People objected, and people didn't want to fight it … That's a kind of end-of-the-world song, really. It's apocalypse; the whole record's like that".
During Episode 9 of The Vietnam War, "A Disrespectful Loyalty (May 1970-March 1973)", the track was played during the famous Vietnam Veterans Against The War speech by John Kerry in front of the Senate Committee of Foreign Relations.
But today, I am featuring the 1997 live performance of the song The Stones gave in St Louis, Missouri during their Bridges To Babylon tour, as not only is it a superb performance by the entire band, but it also features Stones backing singer Lisa Fischer who absolutely nails the song here.
Watch The Rolling Stones performing 'Gimme Shelter' live in the official video of the performance below. You can also buy the soundtrack to The Vietnam War, which includes this song and a slew of other brilliant tracks.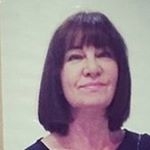 Latest posts by Michelle Topham
(see all)