The indie Americana duo The Saint Johns' 'Your Head and Your Heart' was one of the addictive songs featured on the soundtrack of Virgin River Season 2 this week — this time on Virgin River, Season 2, Episode 3, "The Morning After".
The song was played at the end of the episode when the unexpected news arrives that Jack and Charmaine's baby is actually two of them — twins!
The Saint Johns' 'Your Head and Your Heart' was first released on the indie duo's 2015 five-track EP Open Water via the record label Kemosabe Records.
The beautiful and quite sad guitar-based song also spawned a lovely music video featuring a young couple who seem to be madly in love but with one half of them — the woman — whose head or heart may be going in a different direction.
By the end of the video, however, we are left with a little hope that it may not turn out as badly as we expect.
The Saint Johns, aka Louis Johnson & Jordan Meredith, are a non-romantic musician couple who met at a party in their native state of Florida back in 2008 and just clicked. They have been together since then, first moving to New York and then to Nashville, where they felt their music finally began to fall into place. (continue reading and listen to The Saint Johns' 'Your Head and Your Heart' below…)
Listen to DYAN's 'Reality' from Virgin River, Season 2, Ep. 2, "Taken By Surprise"
Since the release of their first standout EP, The Saint Johns have also released their debut album Dead of Night, which was produced by Grammy Award- winning producer David Kahne.
Listen to the Nashville-based The Saint Johns' 'Your Head and Your Heart' in that gorgeous music video below, and then wonder why you don't have this fabulous duo on repeat on whichever streaming service you use.
You can follow The Saint Johns on their official website and on Spotify and Deezer (my preferred streaming service, considering they pay artists more per stream) and, of course, watch the new season of Virgin River on Netflix.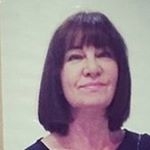 Latest posts by Michelle Topham
(see all)