Season 7 of the superhero series The Flash kicked off this week on The CW with all of the Wells disappearing from existence. It also kicked off with more of the superb songs on its soundtrack that the series has become known for featuring.
Songs like the Irish rock band The Script's 'Run Through Walls', which showed up on The Flash, Season 7, Episode 1, "All's Well That Ends Well" last night.
That song was played on the episode as Barry, Chester and Allegra talk about the loss of Wells and his sacrifice, and as they begin to formulate a new plan going forward.
The Script's 'Run Through Walls' is a beautiful, upbeat song that talks about the need for true friends. A song that has also been licensed for play on TV series like World of Dance and Legacies in the past.
It is a song with a special meaning for lead vocalist Danny O'Donoghue, whose parents both died around the same time of year several years apart.
The singer commented on how it was friends and family that helped him get through both losses, and it showed him who his true friends were.
(continue reading and listen to The Script's 'Run Through Walls' after the music promo…)
Listen to Freya Ridings' 'Still Have You' from The Flash, Season 6, Episode 17, "Liberation"
The track is the second single from the band's sixth studio album Sunsets & Full Moons, which was released in late 2019 via Sony music. The band also has a 2021 concert tour planned later on this year to promote the album.
Listen to The Script's 'Run Through Walls' on the band's official music video for the song. You can also hear the band's best-selling album Sunsets & Full Moons featuring the song below that.
You can watch Season 7 of The Flash on The CW.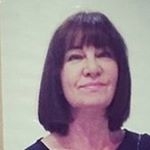 Latest posts by Michelle Topham
(see all)