British rock band The Smile's 'Pana-vision' showed up on the season finale of Peaky Blinders last night — Peaky Blinders, Season 6, Episode 6, "Lock and Key".
The song was, astoundingly, played in its entirety towards the end of the episode during that amazing scene as Tommy is at the caravan getting ready to kill himself.
The Smile's 'Pana-vision' is one of four singles that were released by the band earlier this year and, if you have been watching Peaky Blinders recently, you may not be surprised that the song appeared on the season finale soundtrack.
After all, The Smile features Radiohead frontman Thom Yorke (and the band's Jonny Greenwood and Sons of Kemmet's Tom Skinner) and, as all fans know, Yorke's phenomenal music has become a staple on the Peaky Blinders soundtrack recently.
RELATED: Thom Yorke's 'Unmade' showed up on Peaky Blinders, and it was glorious
As for The Smile's 'Pana-vision', along with being featured on the show, it also received a creepy official animated music video yesterday created with artwork by Radiohead artist Stanley Donwood and Thom Yorke.
The song itself has a sinister and almost eerie other worldly feel to it.
What with that gorgeous piano and Yorke's haunting voice, and was a perfect accompaniment to that emotional Peaky Blinders scene.
Listen to The Smile's 'Pana-vision' from the Peaky Blinders finale in that video, and on the Spotify player.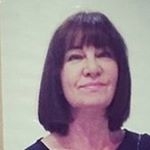 Latest posts by Michelle Topham
(see all)