Another superb Thom Yorke track was featured on Peaky Blinders this week.
This time, it was Thom Yorke's 'Unmade', which was played on the soundtrack of Peaky Blinders, Season 6, Episode 5, "The Road to Hell".
'Unmade' was originally released by the British singer songwriter and Radiohead frontman on his soundtrack for the 2018 Luca Guadagnino horror film Suspira.
The track is famous for its use in the film's penultimate scene, with its softness at complete odds to the events unfolding on screen.
It is also one of very few songs from that soundtrack that have ever been performed live by Yorke.
One of Yorke's most notable live performances of 'Unmade' is one at London's Electric Lady Studios.
Watch that gorgeous performance below, then listen to Thom Yorke's 'Unmade' as heard on Peaky Blinders last night on the Suspira soundtrack down there as well.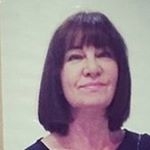 Latest posts by Michelle Topham
(see all)